My 100% Advice bank •
December 18, 2019
modified on December 19, 2019
The power of an advisory team
Personalized advice and a trusting relationship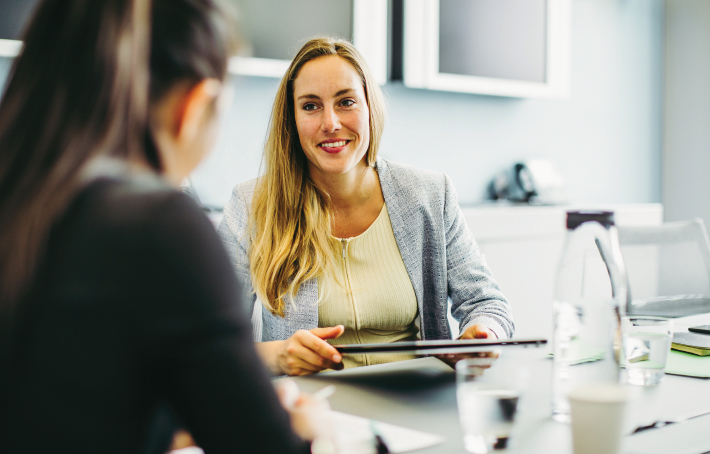 We provide an experience based on expertise. That's why we want to be there for you when it matters. Our 100% Advice approach leverages our knowledge for your benefit.
Our 100% Advice teams are there when you need them. Whether you're planning to buy a home or a car, go back to school, travel or retire, they are ready to help you find the best way to get there. That's our mission. Starting with a financial health assessment, they will make sure to understand your situation, needs and goals, and then work with you to develop your personalized plan.
A new network supported by dynamic teams
Our advisors, financial planners and private bankers are ready to support you. Through their human approach and expertise, they can help you find solutions tailored to your projects and financial needs.
With the end of the year right around the corner, why not take the opportunity to complete your financial health assessment? Come meet one of our experts and start the new year off on the right foot!
+ Legal Notices
The articles on this website are for information purposes only. They do not create any legal or contractual obligation for Laurentian Bank and its subsidiaries.
These articles do not constitute financial, accounting, legal or tax-related advice and should not be used for such purposes. Laurentian Bank and its subsidiaries may not be held liable for any damage you may incur as part of such use. Please contact your advisor or any other independent professionals, who will advise you as needed.
The articles may contain hyperlinks leading to external sites that are not managed by LBC. LBC cannot be held liable for the content of such external sites or the damage that may result from their use.
Prior written consent from the Laurentian Bank of Canada is required for any reproduction, retransmission, publication or other use, in whole or in part, of the contents of this site.