My 100% Advice bank •
June 17, 2019
modified on August 14, 2019
A dedicated advisory team that focuses on your financial health
Experts at your service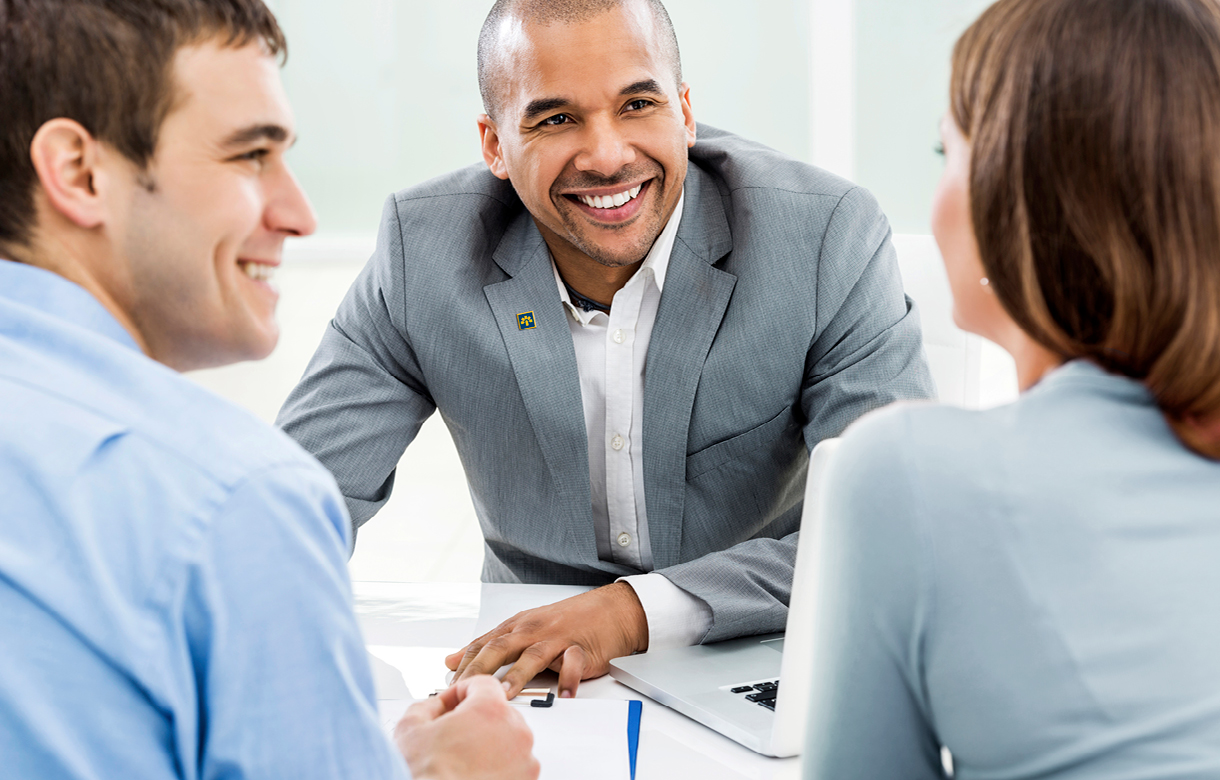 Let's face it: when it comes to your finances, you deserve an expert who understands you. Whether you are thinking about family patrimony, your retirement plans or a baby on the way, your financial health matters. When you take the time to meet with an expert, you expect them to listen to you and give you the benefit of valuable advice. You expect them to respond to YOUR needs. Your bank should be far more than an account, a loan, a mortgage or an investment. First and foremost, it should be a relationship of trust with a person who knows you and who guides you, helping you develop your full potential.
Experts at your service
Over the next few weeks, Laurentian Bank will take a major step forward by becoming a financial institution that offers a network of 100% Advice branches. In practical terms, that means that you will be able to enjoy the full value of sound, personalized advice through access to an advisor. Several studies, have proven that having access to an advisor generates significant benefits. To guide you, Laurentian Bank is providing you with a network of experts who will offer you their time and energy. More than ever, our advisors will be there for you.
Banking on what really counts
While remaining loyal to our traditional values of proximity, simplicity and honesty, your branch is transforming to meet your needs more effectively. By discontinuing traditional counter services, which are in less and less demand, Laurentian Bank is increasing initiatives to make sure you benefit fully from our electronic banking services. Some transactions will now be conducted exclusively online or by phone with LBCDirect or in an extended network of automatic banking machines with THE EXCHANGE®. Regardless of your level of technological knowledge, our teams will take the time to facilitate the transition to the new tools.
Come and discover this network of experts who are focused on your financial health, and meet the people who are ready and listening to make all the difference in your plans.
+ Legal Notices
THE EXCHANGE® is a registered trademark of Fiserv, Inc., licensed for use in Canada by FICANEX Services Limited Partnership.
The articles on this website are for information purposes only. They do not create any legal or contractual obligation for Laurentian Bank and its subsidiaries.
These articles do not constitute financial, accounting, legal or tax-related advice and should not be used for such purposes. Laurentian Bank and its subsidiaries may not be held liable for any damage you may incur as part of such use. Please contact your advisor or any other independent professionals, who will advise you as needed.
The articles may contain hyperlinks leading to external sites that are not managed by LBC. LBC cannot be held liable for the content of such external sites or the damage that may result from their use.
Prior written consent from the Laurentian Bank of Canada is required for any reproduction, retransmission, publication or other use, in whole or in part, of the contents of this site. © All rights reserved, Laurentian Bank of Canada, 2019.