My 100% Advice bank •
August 07, 2020
Count on expert advice with our extended team of advisors
We're pleased to announce that a brand new Laurentian Bank Financial Group is now open in Laval.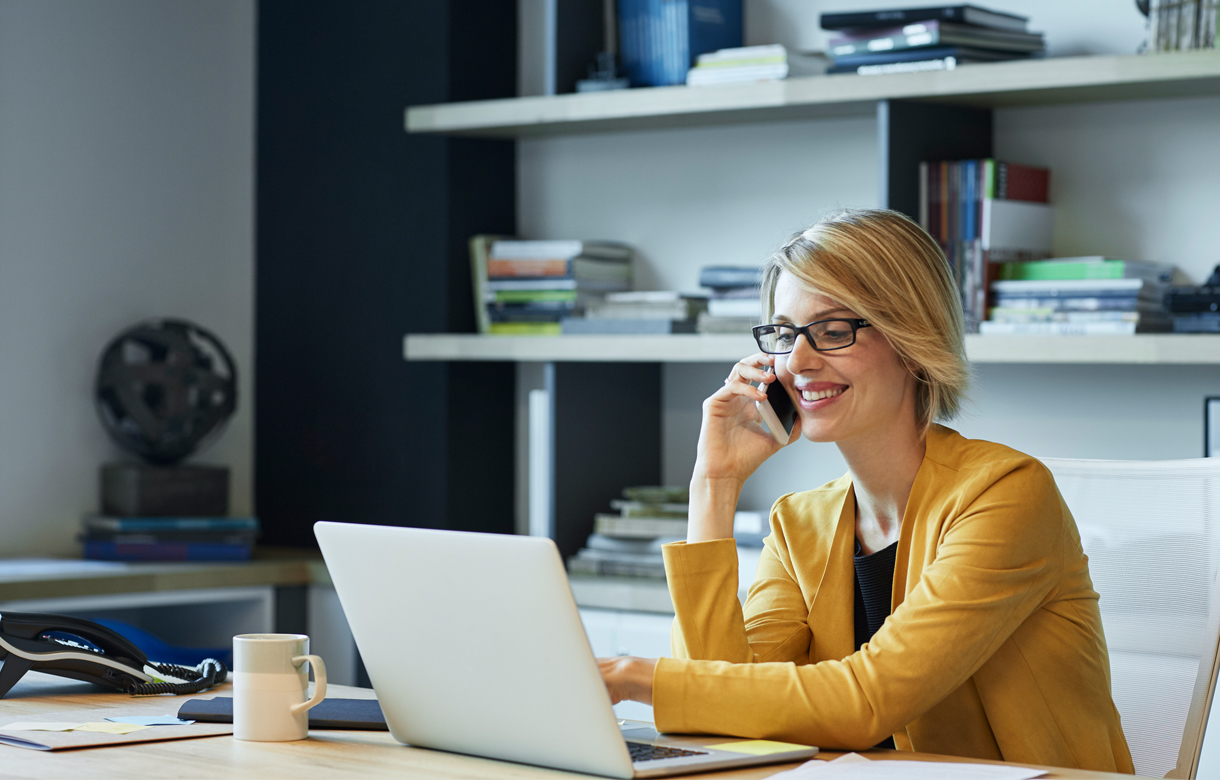 After opening in downtown Montreal in 2018 and in Brossard in 2019, Laval is the latest location to be added as we continue with the expansion of our dedicated advisory approach. We can continue to innovate while remaining close to our clients. As of July 20, the Le Corbusier branch became the new Laurentian Bank Financial Group point of service in Laval.
The 100% Advice difference
As we continue to put our advisory services at the forefront, our goal remains the same: to provide you with a high-quality banking experience thanks to the services of our experts, who work every day to improve your financial health.
To prove our commitment, we're expanding our advisory service by adding Customer Service Advisory Assistants to our team, so that from the moment you arrive, you're taken care of—in a way that's adapted to your transactional and financial needs. Not only that, but you have access to a multidisciplinary team of experienced advisors, private bankers, commercial account managers and financial planners (Laurentian Bank Securities), all under one roof.
Personalized advisory services
Whether in branch or by phone, our advisors are there to offer personalized support and expert advice on financing, investing or transactional services. Talk to one of our advisors about your plans and complete your financial health check to take advantage of the best strategies for you. We're always here to answer your questions and guide you according to your unique needs.
We look forward to bringing our dedicated advisory approach to you at our new point of service in Laval, while respecting public health measures to provide you with a safe environment during this pandemic period. We'd also like to remind you that you can perform a range of banking transactions by phone or online thanks to the recent initiatives and service tools we've introduced at all of our branches and points of service, as well as on LBCDirect.
Call or stop by our new point of service in Laval or any other branch to discuss your needs or meet with an advisor. Or book an appointment by filling out this online form.
We look forward to welcoming you soon:
Laval point of service
1699, boul. Le Corbusier, Suite 100, QC
H7S 1Z3
Branch number: 0089
Phone: 450 681-9230
+ Legal Notices
The articles on this website are for information purposes only. They do not create any legal or contractual obligation for Laurentian Bank and its subsidiaries.
These articles do not constitute financial, accounting, legal or tax-related advice and should not be used for such purposes. Laurentian Bank and its subsidiaries may not be held liable for any damage you may incur as part of such use. Please contact your advisor or any other independent professionals, who will advise you as needed.
The articles may contain hyperlinks leading to external sites that are not managed by LBC. LBC cannot be held liable for the content of such external sites or the damage that may result from their use.
Prior written consent from the Laurentian Bank of Canada is required for any reproduction, retransmission, publication or other use, in whole or in part, of the contents of this site.