My 100% Advice bank •
July 26, 2019
modified on July 29, 2019
Quebecers' financial habits
A study conducted by Leger, commissioned by Laurentian Bank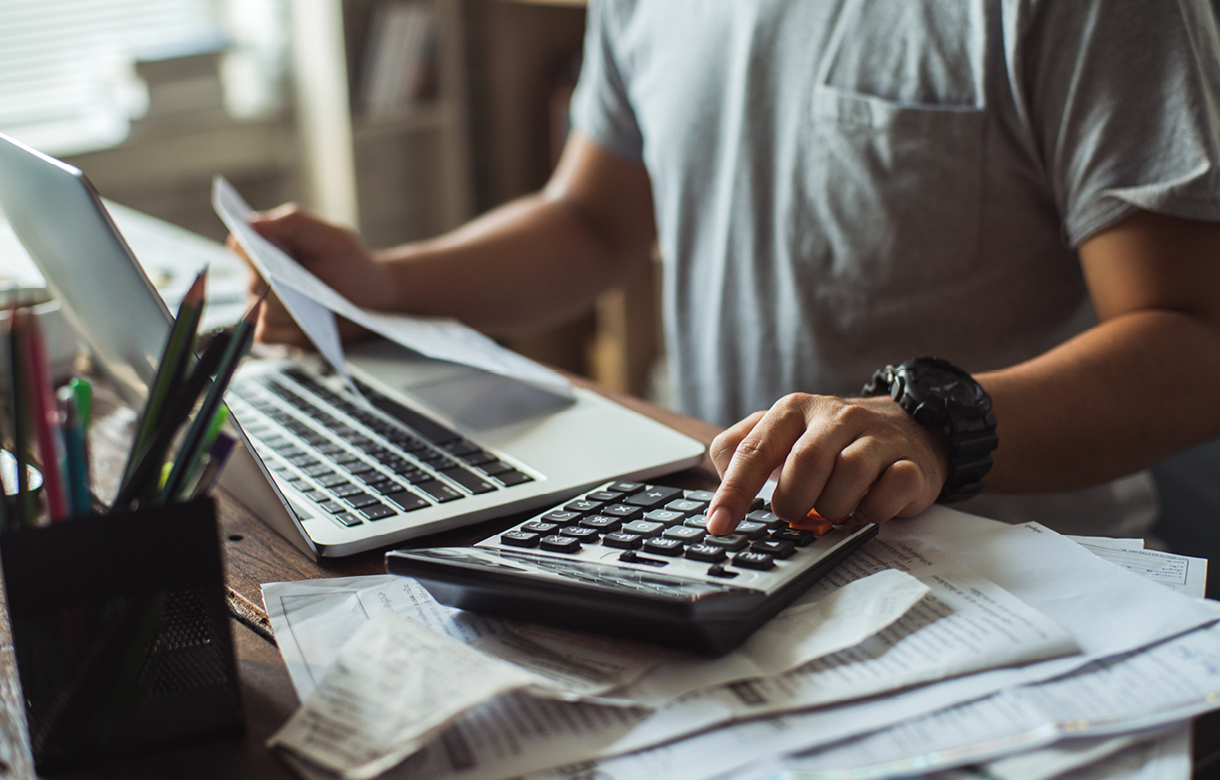 Freedom, fulfilment and money: These are the three most decisive factors that contribute to happiness, according to the Leger Happiness Index.1 Since money places third in our "well-being" ranking, it's worth taking a closer look at it, right? Well, that's what we did
Another study by Leger on financial habits, recently commissioned by Laurentian Bank, contains some interesting findings about the relationship that Quebecers have with their finances. A highly encouraging one is that 98% of Quebecers place great importance on their financial health. This is great news, but some surprising facts come with it.
A budget and a plan, but…
While 73% of respondents make a budget to manage their everyday expenses, only 45% of them have an overall financial plan that they review at least once a year. This level of planning could easily be optimized and made profitable with the assistance of a financial health expert who knows how to support customers and provide the best advice.

The Leger figures also show that among Quebecers who rely on the expert knowledge of advisors from a financial institution, 58% do so to obtain financial planning advice, and 87% think their advisor helped improve their situation.
People throughout Quebec can benefit by developing sound financial habits as early as possible, just like you do in every other area of your life. Our advisors can help you complete a financial health assessment for a good understanding of your personal situation, as well as determine personalized strategies based on your objectives. It is with this in mind that Laurentian Bank deploys its 100% advisory approach that provides expertise and true added value where it matters most to you.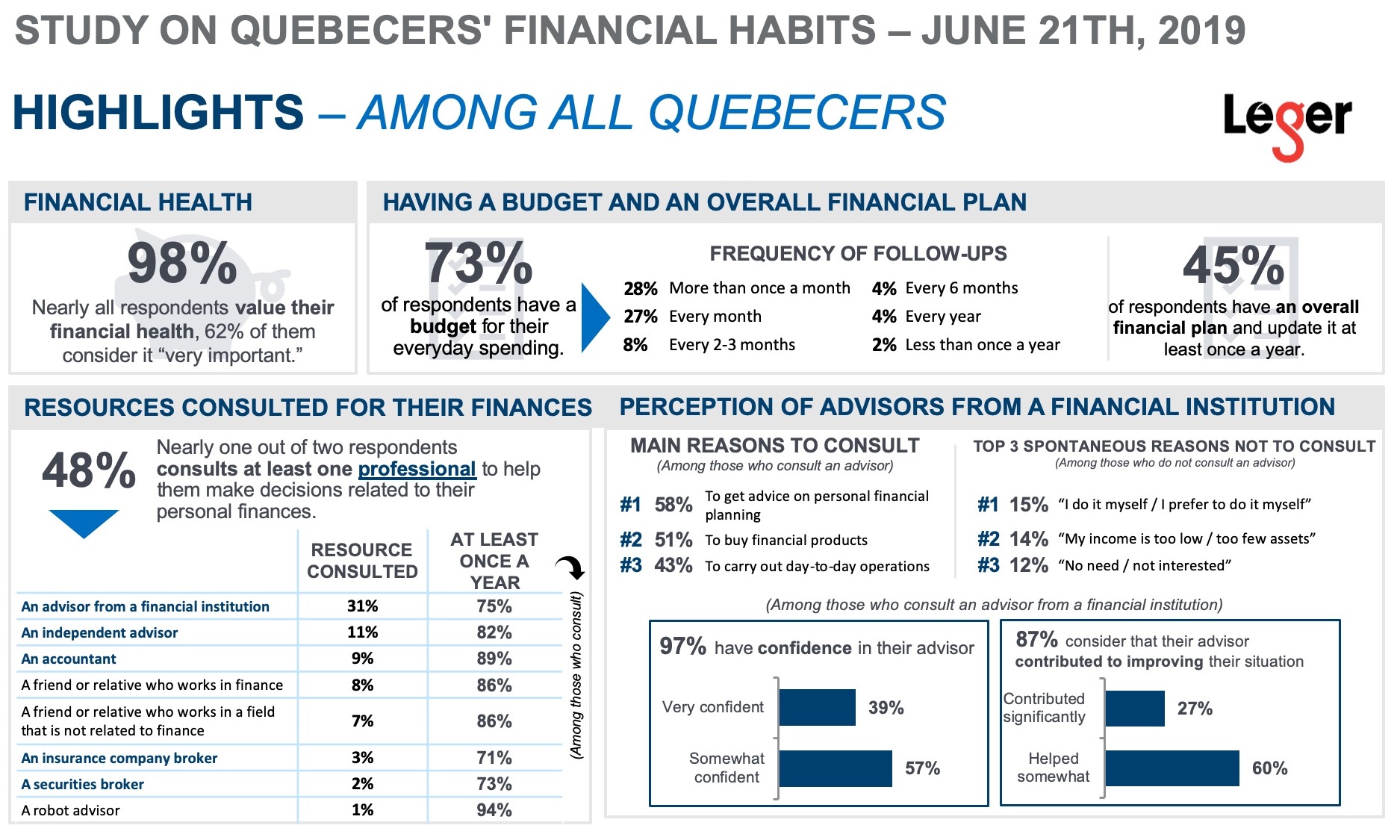 Note on methodology:
The study was conducted by Leger to obtain data on Quebecers' financial habits through an online survey conducted in French and English between June 10 and 16, 2019, of 2,202 respondents aged 18 and older throughout Quebec. Quotas were set based on the respondents' origin to allow for regional analysis, and the results were weighted using Statistics Canada data to obtain a representative sample of the Quebec population.



1. Source: Leger Happiness IndexTM
+ Legal Notices
The articles on this website are for information purposes only. They do not create any legal or contractual obligation for Laurentian Bank and its subsidiaries.
These articles do not constitute financial, accounting, legal or tax-related advice and should not be used for such purposes. Laurentian Bank and its subsidiaries may not be held liable for any damage you may incur as part of such use. Please contact your advisor or any other independent professionals, who will advise you as needed.
The articles may contain hyperlinks leading to external sites that are not managed by LBC. LBC cannot be held liable for the content of such external sites or the damage that may result from their use.
Prior written consent from the Laurentian Bank of Canada is required for any reproduction, retransmission, publication or other use, in whole or in part, of the contents of this site.