Telebanking Services

Do most of your banking and transactions remotely, with the assistance of a telebanking advisor.
Cut down on trips
For some transactions, you no longer need to drop by a branch. A phone call does the trick!
Do your banking whenever and wherever you want
Whatever the time of day, remote banking offers the flexibility you're looking for.
Do all your banking securely
Our tools help protect personal, sensitive and confidential information, as well as documents shared during a call.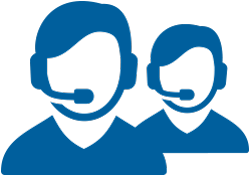 Dedicated lines for telebanking services
7 days a week, from 8 a.m. to 8 p.m.
514-522-6465 or 1-833-522-6465 (toll free)
Banking Transactions
Consult the summary table of banking transactions available throught our telebanking services.